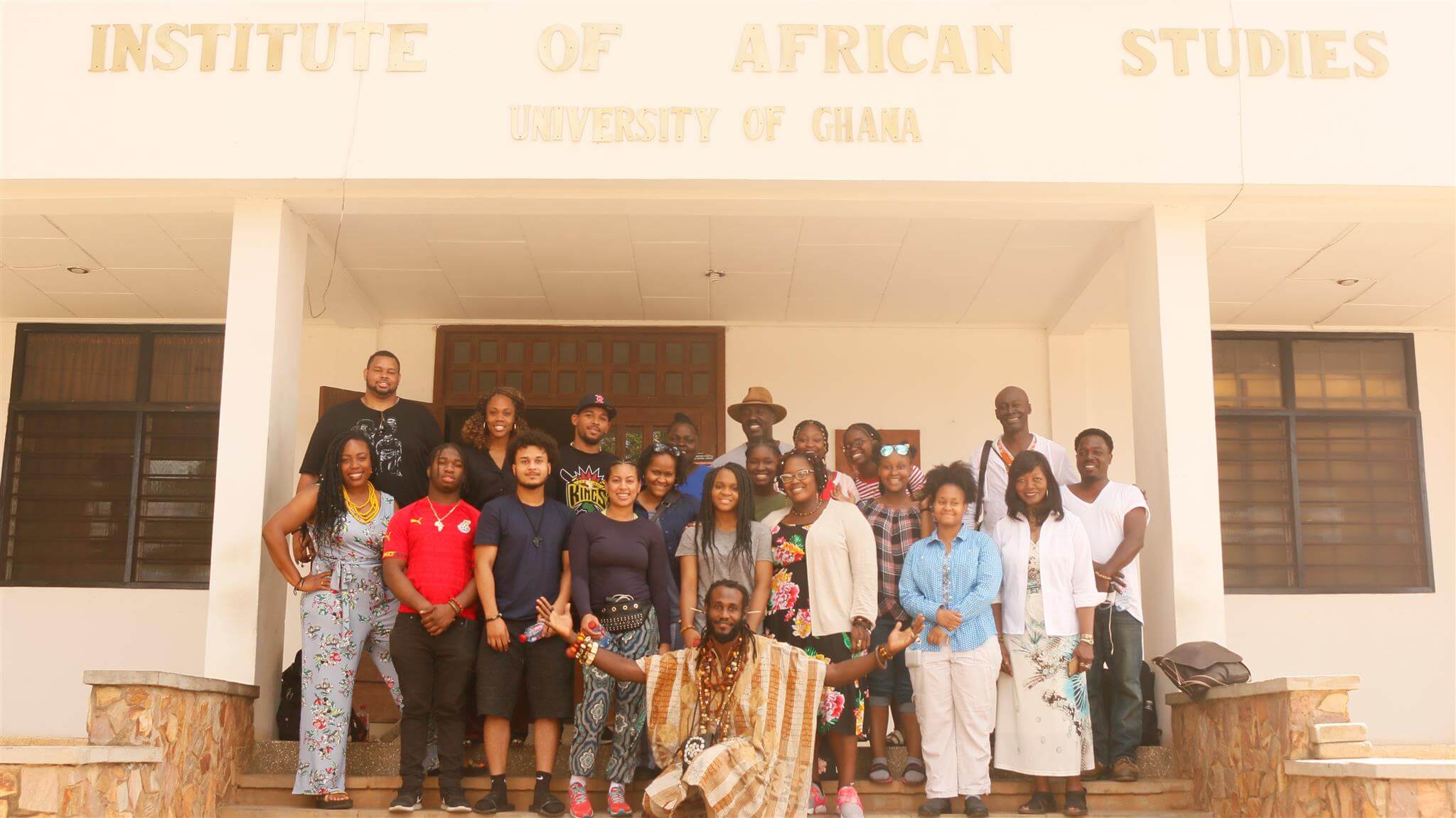 Defending Your Self Determination
It takes a lot of self-determination to transplant yourself in a country you are rooted to but the enslavement process disconnected you from. So many have underestimated the challenges this kind of move can bring. Some have ended up moving back out after not being able to sustain.
Repatriate to Ghana is here to assist repatriates so that you can thrive and make a difference in Ghana.
Proceeds from this project fund Afrikan-centered infrastructure and make it possible for others like you to take the same steps.
Meet Your Local Facilitators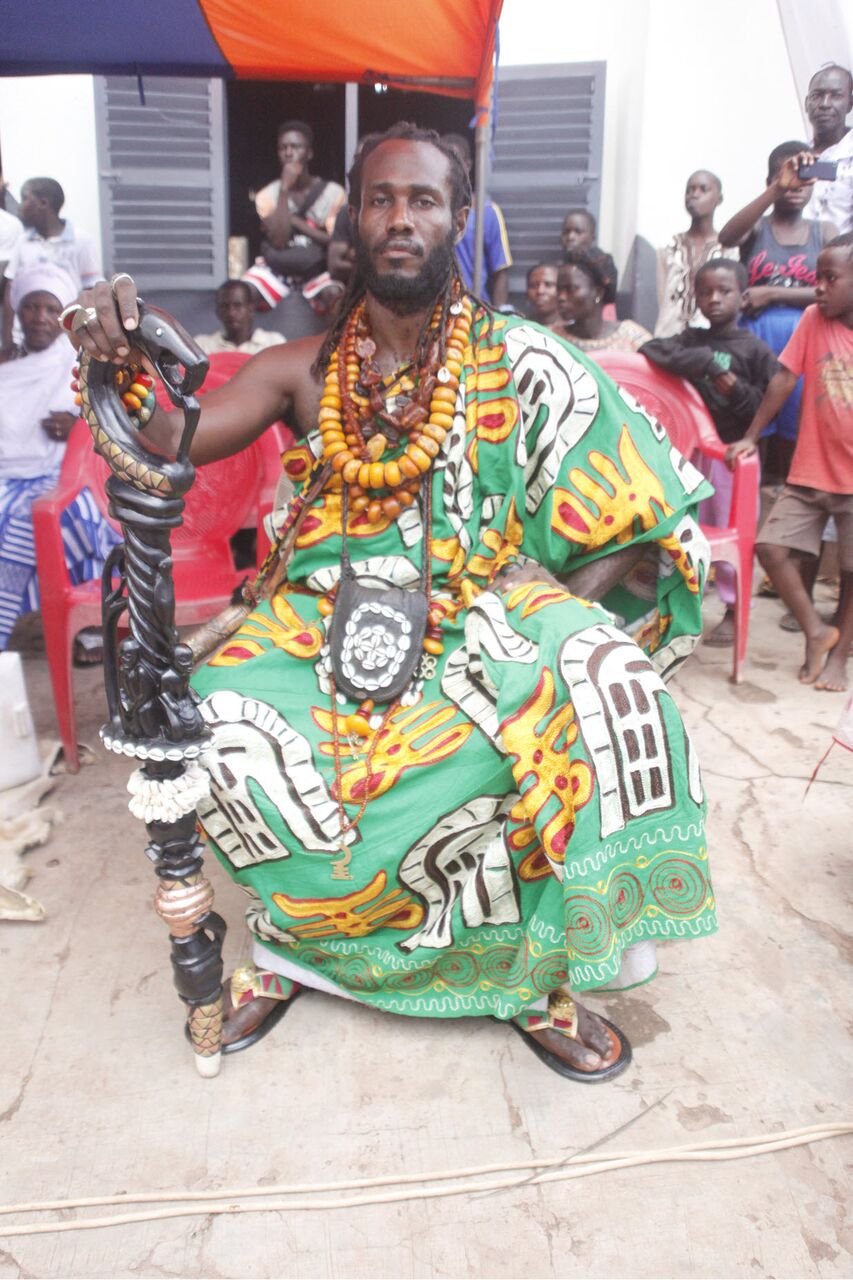 Ọbádélé Bakari Kambon, PhD
Dr. Obadele Kambon, Nana Kwame is a world renowned master linguist and scholar and the architect of Abibitumi Kasa the largest Black social education network on the planet. He is unapologetically Afrikan and lives a lifestyle aligned with Ghanaian traditions, customs, and ideals. He moved to Ghana in 2008 with his wife, Kala and new born daughter Ama Kambon. In 2015 he became one of the first US born repatriates to become a Ghanaian citizen through the dual citizenship program. In 2017 because of his language mastery and traditional Ghanian lifestyle he became the first Afrikan of the diaspora to be enstooled as Banmuhene Kyidɔmhene of Akuapem Mampɔn. Despite his royal title and international acclaim, Nana Kwame, remains down-to-earth, accessible to the people and continues to work tirelessly in the fight for global Afrikan liberation.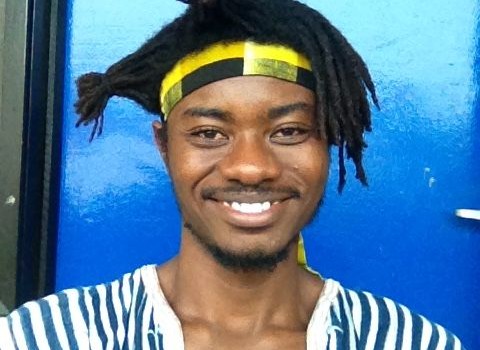 Lwanga Songsore, MA
Lwanga Songsore finished an M.A. degree in African Studies at the Institute of African Studies, University of Ghana, Legon where he focused in the disciplinary areas of African History and African Literature. He is currently working as a research assistant to a project running at the Institute of African Studies, University of Ghana.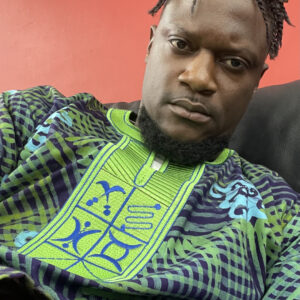 Asantu Kweku Maroon
Andre Lewis aka Andre St. Patrick, Andre Beverly Hills, Andre Gourmet, and now recognized as Asantu Kweku Maroon (A direct descendant of the Maroons who resisted enslavement in Jamaica) is a entrepreneurial leader who have been successful in the hair, food and automotive industries on both the west and east coast of the USA. After learning more accurate information about his Afrikan history leading to him wanting to contribute to the liberation, protectionism, and empowerment of Black=Afrikan people. Kweku repatriated to Ghana in 2021 through this very same program, www.repatriatetoghana.com. After making hard choices between what is convenient and what is necessary, Kweku has managed to purchase Afrikan land (free and clear) put a structure on the site while living practical totally off the grid. His actions demonstrate his strong positioning for a better future for him and his community. Leading by example is what he is known for. Currently, Kweku is learning the local language and culture to reclaim the lost history that was intentionally distorted by the maggot kidnappers who stole his ancestors and relocated them to the Caribbean's to be enslaved as chattel.