You are in Ghana and loving it. But let's face it, there are some items in the USA that you'd still love to get. Whether you have personal things you'd like to bring over or new items you want to buy and receive, there is help.
If you've tried ordering on Amazon and other websites just to find out they don't ship to Ghana or will charge huge delivery fees, there are alternatives to DHL, UPS, and standard shipping solutions.
Air delivery charges can sometimes exceed $300 PER ITEM just to get something small from the United States to Ghana.
$300 shipping for one item! Then you could still face having to pay hundreds of dollars in additional fees at the port for duties and customs clearance.
So a $20 item could end up costing you $600 just to get it.
If you think that is outrageous, we agree with you.
Getting the items we need should not be this hard, so Repatriate to Ghana came up with a solution.
Repatriate to Ghana can help you bring over computers, laptops, small televisions, and other electronics.
In a barrel, they can also fit things like kitchen items, kitchen appliances, other appliances, children's toys, tools, books, office items, bathroom accessories, garden and small lawn equipment, photography and videography equipment, food items, toiletries, household items, clothes, and more.
As long as it can fit in the barrel and it is not a restricted item, you can get it.
Are there legal ways to avoid the high costs of international shipping to Ghana, port fees, and customs clearance?
The good news is, yes. Breathe a sigh of relief. It won't cost you $300-600 per item.
Pay one fee for an entire 20-inch by 30-inch barrel. Get the $200 option to ship it to a designated central location in Accra, Ghana. Alternatively, you can choose the premium $300 option to deliver all your bulk-packed items directly to your door.
That's it. No taxes, outrageous fees, or customs nightmares where you have to pay two times the value of your item just to clear customs.
What you ship is up to you. Just make sure your items are packed safely and securely for the journey, and they will take care of the rest.
This sounds too good to be true. What is the catch?
Barrel shipping is not as fast as air freight, and the average turnaround time is about 60 days. But if the items are not urgent and you'd rather save on ridiculous port and import fees, barrel shipping could save you hundreds of dollars.
What if my item(s) are larger than a barrel?
Need to ship more oversized items? Ask them how they can also help you bring your car, vehicle, or more oversized objects as well.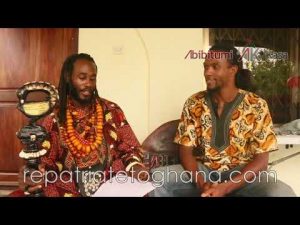 Repatriate to Ghana began as a service launched by Ghana's most famous repatriate, Dr. Obadele Kambon. Since then, he's helped hundreds of people get citizenship, purchase land, get housing, overcome moving challenges, start businesses, find good-paying jobs in Ghana, and more. Read his incredible story on ParagonLeaders.com
Click here to see barrel shipping options