Ghana is a country with a rich cultural heritage, with a diverse mix of ethnic groups each with their unique customs, languages and traditions. The culture is deeply rooted in traditional practices and customs that have been passed down through generations. The entertainment scene in Ghana is quite vibrant and diverse, offering a wide range of activities and events that reflect the country's rich cultural heritage.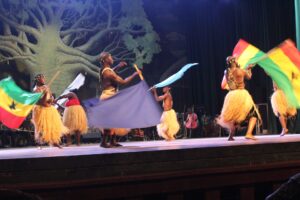 One of the main forms of entertainment in Ghana is music and dance. The country is known for its lively rhythms, including highlife, hiplife, gospel and traditional music. There are many live music venues where you can enjoy a wide variety of music and dance, such as night clubs, bars and restaurants. Many music festivals also take place throughout the year, which feature local and international artists.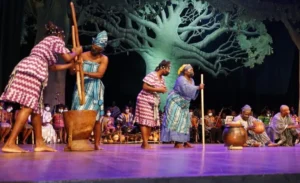 Another popular form of entertainment in Ghana is traditional art and craft. The country has a long history of traditional art forms, including weaving, pottery, and sculpture. Visitors can find a variety of traditional art and craft markets and shops throughout the country, where they can purchase unique souvenirs or gifts.
The theater and movie scene is also very active in Ghana, with many local and international performances happening throughout the year. There are many cinema halls and theaters in the major cities, and many events are organized on the weekends.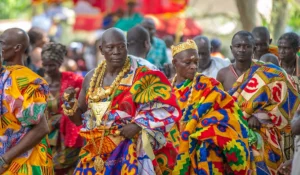 Ghana is also known for its traditional festivals and events. These include the Homowo Festival, the Akwasidae Festival, and the Kente Festival, which are celebrations of local culture, customs and traditions. Visitors can experience the rich cultural heritage of Ghana through these colorful and vibrant events that celebrate music, dance, food, and other traditional practices.
Overall, Ghana's culture and entertainment scene is a mix of traditional and modern practices, reflecting the country's rich heritage and diversity. There are many options for entertainment, whether it's music, arts and craft, theater, cinema, or festivals.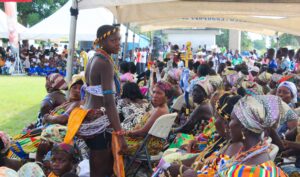 Interested in finding out more? Take RepatriateToGhana's assessment questionnaire and start the journey on your royal road to repatriation now! https://repatriatetoghana.com/repatriation-readiness-quiz/